OUR THANKS TO
We are grateful to many professionals and organizations. We are thankful to many professionals advised and assisted in our work in this engineering based useful information to the construction sector.
We also gratefully acknowledge the Central Govt. departments such as Ministry of Urban Development, Ministry of Water Resources, Various state Govt. agencies/undertakings/boards, Central public works department and various research and development Institutes such as BIS and IRC for placing valuable information in the public domain aiming to provide an interface for all construction resources.
In addition to our expertise in the field, the content of this portal reflects the professional experience of the following renowned engineers. We would like to express our deepest appreciation to all the below, who provided us the necessary and vital information to launch this portal.
OUR SPECIAL THANKS TO

Prof.P.SRINIVASA RAO
Former Dean &Board of Governors,
IIT-MADRAS
Dr. G. RAMESHWAR RAO
Chairaman IEI, TSC: Hyderabad &
Former Director
HMWSSB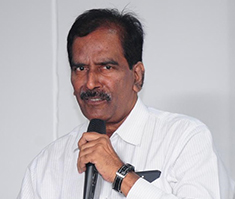 Er.D.V.BHAVANA RAO
Former Chief Engineer.
Quality Control
Roads & Buildings Dept..A.P.